Home > Dance Events Review


Astra Dance Company
One of the most traditional yet provocative dance performances of the year by far, is Astra; a theatrical dance-drama inspired by Edgar Allan Poe and danced by newly formed Los Angeles based Astra Dance Company. Astra is playing until the end of October in Los Angeles at The Million Dollar Theatre in LA's Broadway District. "Astra is a vivid performance of dance and music, telling the story of two lovers trapped by an ancient feud whose passionate and ultimately disastrous affair culminates in a fiery reunion after 200 years. The production is sexy, provocative with the dark undertones of Edger Allen Poe exploring dance and love across two centuries."

This waltz-ballet is set in the 1800 Austrian Empire and takes the spectator through to an ambient 21st century Gothic atmosphere. Astra climbs to an exciting climax of drama, with an amazing cast and a brilliant musical score. The ornate venue is the perfect setting for this radiant dance experience and frames Astra in quite a suitable light. Astra brings back a classical dance performance with detailed sets, a corps de ballet (or corps de waltz), as well as a narrator who gives the entire performance an element of comprehension that is somewhat lost in today's befuddled dance movement.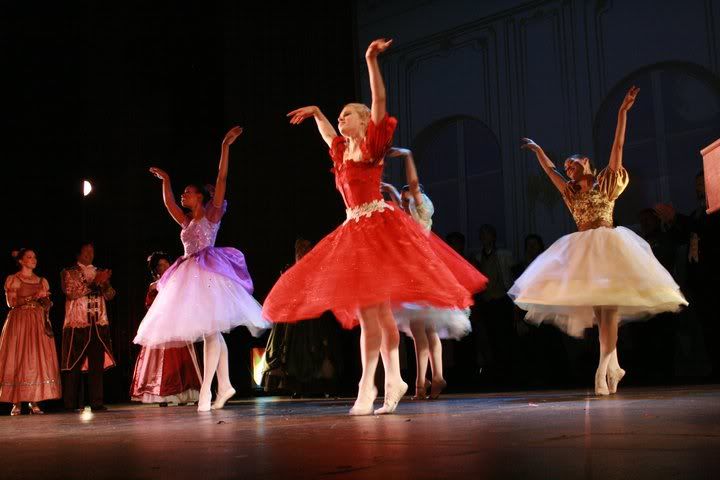 Lead ballerina Kelli Divincen gives a top-notch performance as Astra Von Berlifitzing; her spirit is embodied through her movement bringing the character alive. Act III highlights Georgia Reed in a provoking role that stands out; her dynamic and poignant performance showcases opposite her first act. Kasey Brandt, who plays "Lady in Waiting" brings an element of excitement to the second half that is unexpected: her contortionist movement animates the scene, and grips the audience with illusory stares of wonder.

Mecca Vazie Andrews sets LA on fire with her many wonderful choreographic endeavors. Astra is not an exception. Mecca's portfolio has grown into a diverse one that showcases her development and prominence in the Los Angeles dance scene. The dance community looks forward to her brilliant choreographic productions. And hats off to Creative Producer Autumn Fawn.

Any dance enthusiast must pay tribute to Astra; this is one of the most classical yet innovative productions of the year and is a wonderful evening out. Take a moment to support the dance community and get tickets to this fantastic performance. Astra Dance Company takes the LA Dance scene to another level, so instead of seeing that new 3D film, try an actual live dance performance! It is the most "real" and "in your face" you can get!

Subscribe in a reader

Do you have the guts for VEGAS??



Hats off to the masters of choreography!



"Dance is the hidden language of the soul." More Dance Quotes



See our tap dance video gallery.



See our modern dance photo gallery.



See our ballet photo gallery.



Ward off tendonitis.