Home > Dance Events Review


"The Wanting" with moxy phinx: A Dancehelp Review
Katrina Lenk Stars in "The Wanting" with moxy phinx
Choreographed and Directed by Janet Roston
Highways Performance Space, Santa Monica
Opens November 20th, - December 13th, 2009

One of the most enjoyable things about seeing a new dance show is experiencing the dance space. The Highways Performance Space is connected with several art spaces in Santa Monica, California. While walking through them to find the performance space, I stumbled across a great art exhibit about "car-less" people in Los Angeles. After enjoying the exhibit I walked next door to find Highways. The lobby has original art on the walls (gorgeous modern art) and the concrete floor was filled with the names of people who had died of AIDS. It took a moment to really soak it in before taking a seat in the intimate theatre.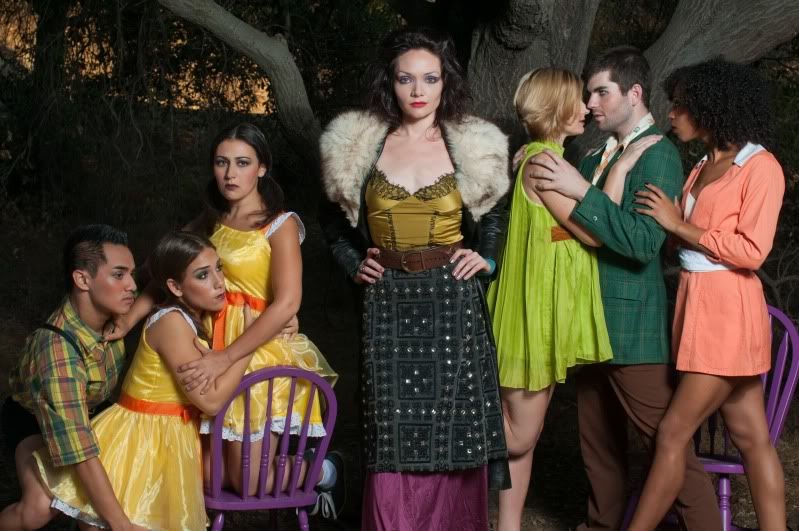 The show opened with a short film displaying the dance company members and singer Katrina Lenk, running around in the woods. As the lights came on, Katrina Lenk, starring as her musical persona moxy phinx, began slowly belting out an original song. She was accompanied by six dancers dressed to portray family roles of mother, father, nanny, twin sisters and little brother. As the music of moxy phinx began to whirl in the air a story started to unfold.




"The Wanting" is about a dysfunctional family who "engage in perverse pleasures". Director and choreographer Janet Roston blends the musical and dance performances seamlessly. Her use of various elements including puppets, masks, live vocals, and film, gave the performance a true "rock opera" feel. "The Wanting" explores "what a person will do for love, no matter what form, no matter how dangerous."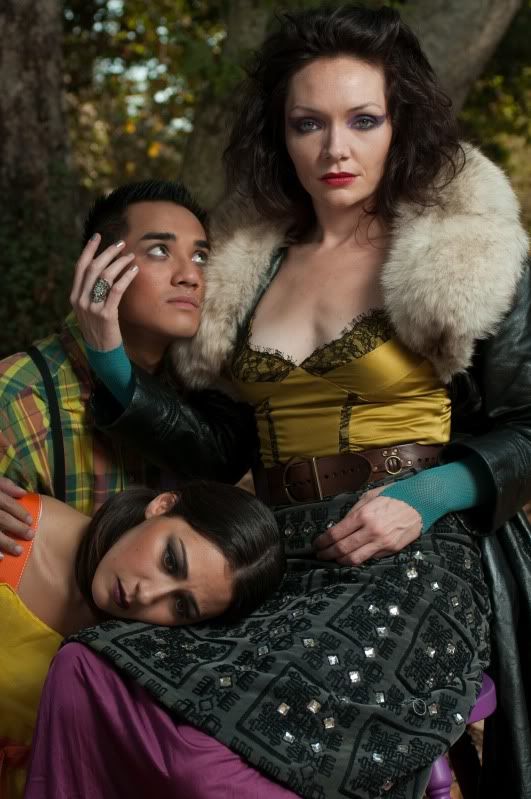 As Katrina Lenk continued to fall deeper into her musical persona of moxy phinx, she started to radiate and glow with talent. Miss moxy phinx performs her original musical works with passion, along with a recorded soundtrack she also developed. She performs on the violin for one musical number, and dances along with the dancers for many others. Katrina's performance was outstanding, she is simply mesmerizing, and definitely one to watch.




"The Wanting" takes the audience for quite a wild ride. As the family continues to weave about, the music swirls from one song to another. Dancer Jackie Lloyd, a stand out performer in the role of "Nanny", draws the audience eye with her fluid, flirty and soulful movement. "The Wanting" offers "a star, moxy phinx, and music/dance/theatre experience like nothing else you will see in Los Angeles this season".

Subscribe in a reader

Do you have the guts for VEGAS??



Hats off to the masters of choreography!



"Dance is the hidden language of the soul." More Dance Quotes



See our tap dance video gallery.



See our modern dance photo gallery.



See our ballet photo gallery.



Ward off tendonitis.